Easy-to-use Stock Screener
With so many stocks that you could invest in, making the right choice can be challenging.
EquityRT's Stock Screener makes this simple. Easily customize your selection criteria and find your best investment choices in a few clicks.
Built-in stock screeners speeding up your stock selection
Wide range of fundamental and technical screening criteria
Build your own stock screeners
Optimize your screening by including your favorite stocks and excluding your least liked stocks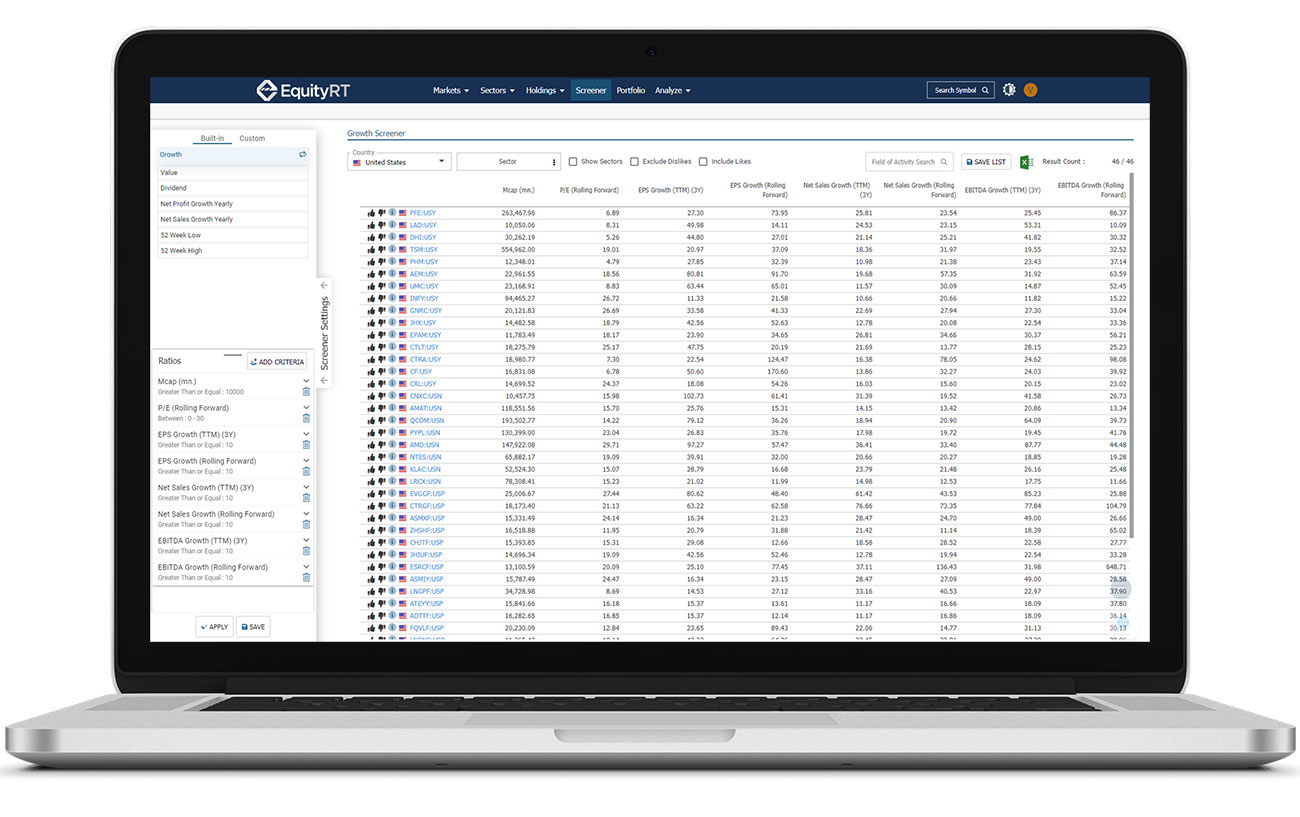 Custom Stock Screeners
Choose from over 200 ratios to add to your screening criteria.
Save your customised screeners and use them later.
Search and filter stocks by a wide selection of fundamental and technical metrics.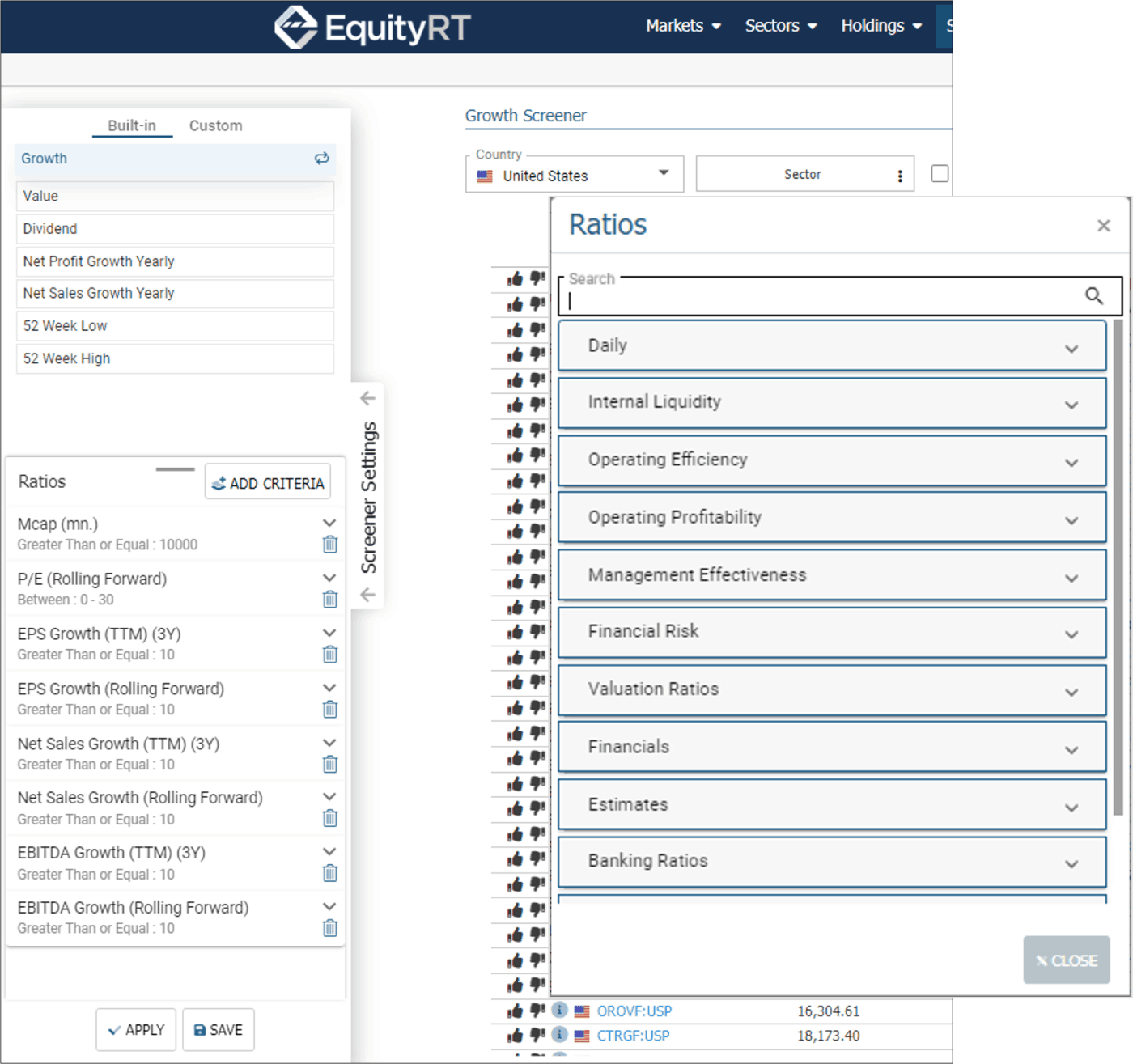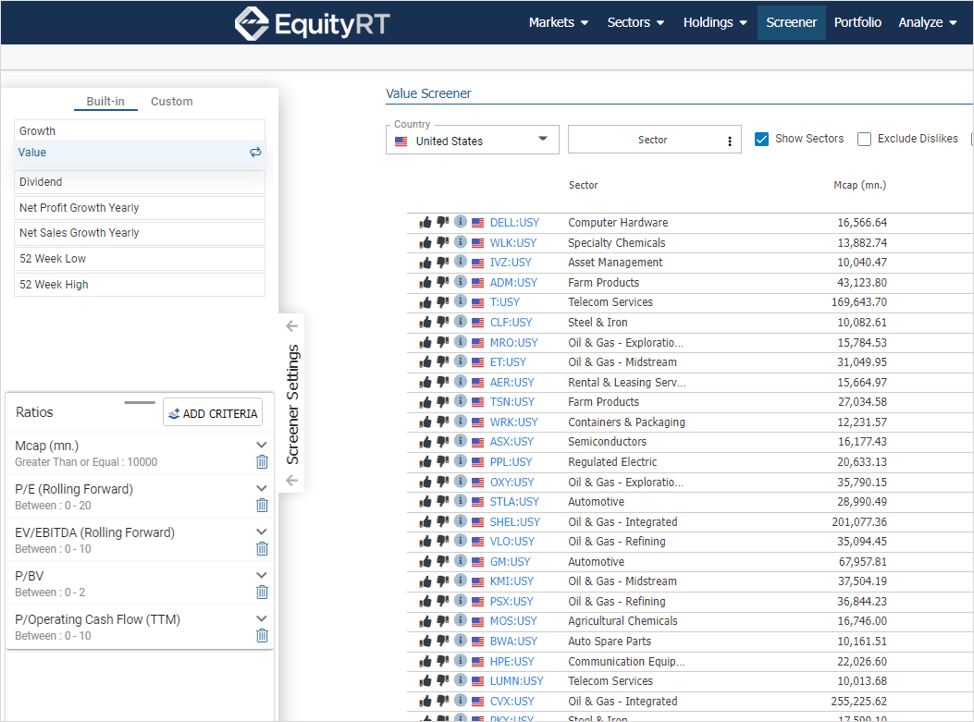 Built-in Screeners
Explore our Built-in stock screeners designed with preset criteria based on popular strategies.