The easiest way to make investment decisions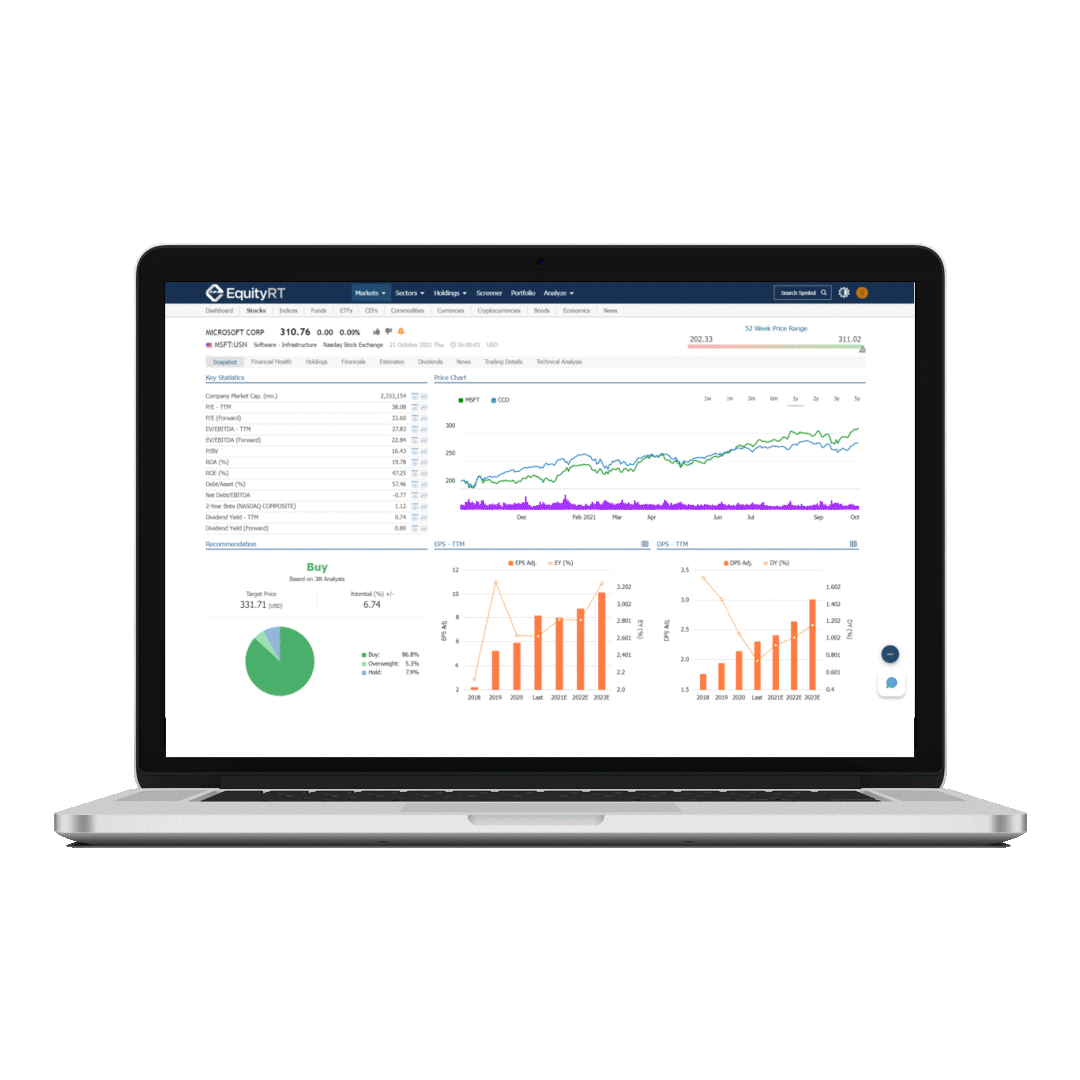 EquityRT™ is a web-based investment research platform that was designed to help you build strong trusted relationships with your clients by providing you with financial market information that is accurate, easy to access and affordable. We help you connect the dots and give you useful insights into stock markets and sectoral trends.
Experience EquityRT™ Now!
simplified research
Experience, Adapt, Advance
Let's face it, our fast paced lives require us to use quick, simple and powerful systems and applications. At EquityRT™ we pay careful attention to what's happening around us and we continuously adapt our solutions to fit this ever-changing world by introducing new functionality and easier ways to analyze data, like our 3 click methodology that gives you the information you need in 3 easy clicks. We have specially designed EquityRT to be smarter, faster and more intuitive.
Learn More
Why investment professionals choose EquityRT™
Peer Comparisons & Stock Screening
Compare stocks and easily find investment ideas
Market Trends
Access the "not so obvious" market trends that reveals interesting insights into stock signals
Automation Tools
Streamlined automation of analysis with intuitive tools which include advanced charting, excel automation, Portfolio management and more