Growing Global Footprint

Creating a unique and happy experience for our customers all over the world
Effortlessly Spreading

innovation

across borders
EquityRT's flexible and smart cloud based infrastructure coupled with enhanced coverage and market insight has allowed us to remotely provide solutions to users anywhere in the world.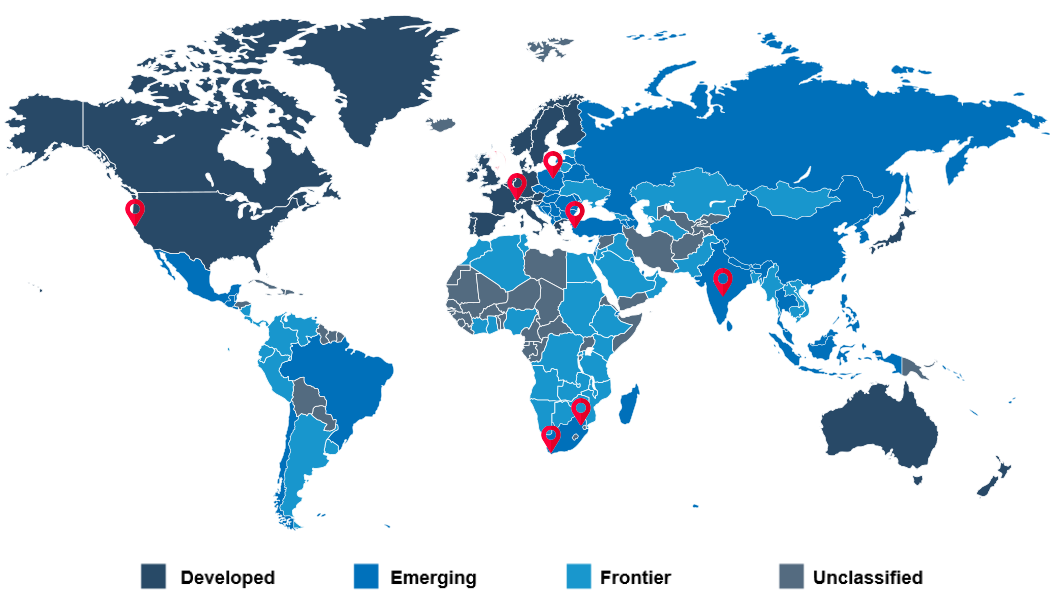 Leading the coverage of Emerging and Frontier markets
Emerging and frontier markets have tremendous opportunities for growth that are not often available in developed markets. More and more investors are looking at ways to analyse these markets and pick out opportunities however data remains a huge challenge.
At EquityRT we have a dedicated effort to grow our presence and coverage in these markets.
United States
+1 917 267 8595
South Africa
+27 10 745 22 94​
Switzerland
+41 (0) 58 680 21 31