INFORMATION THAT LEADS YOU TO BETTER DECISIONS
Whether you are looking for broad financial news on markets and economies or granular news on company earnings, EquityRT provides the information and insights you need to make better investment decisions.
Real-time news feeds from global trusted sources
Company announcements and disclosures from stock exchanges
Timely, detailed summaries of news and events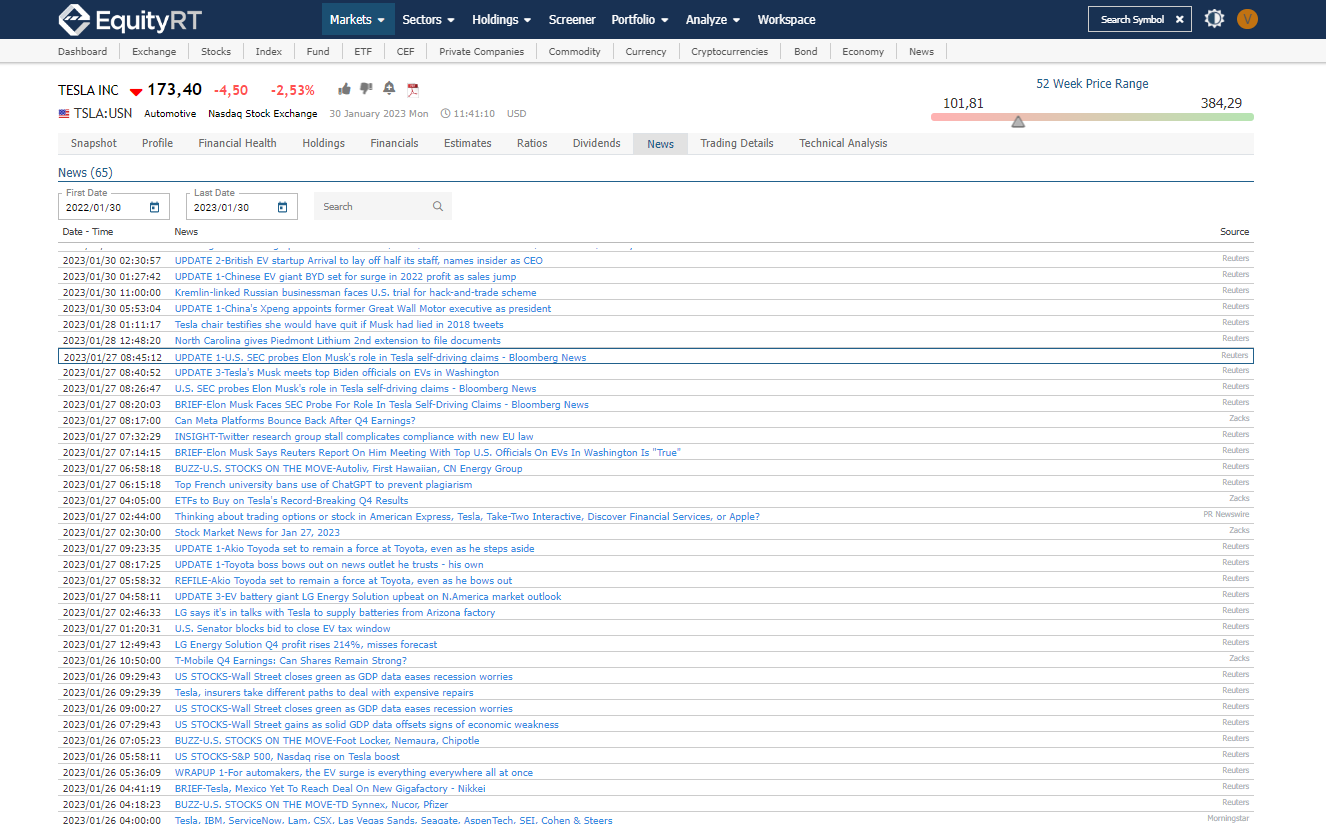 FIND THE OPPORTUNITY IN THE NOISE 
EquityRT brings you fast and accurate updates so you can quickly uncover how the news of day is impacting your business or investments.
Monitor the companies, industries, and events that make an impact on market performance.
Get real-time news about the companies, industries, and markets you follow. 
Filter the news and information that matters to you by company, portfolio, index and keyword.
Access company results (income statement, balance sheet and cash flow) as soon as they are published; ensuring you are always up-to-date with the figures.
Directly position News on the price chart and quickly examine their effect on the price. 
Set up alerts that notify you for financials announcements and news.