What is the difference between a stakeholder and a stockholder?
In the world of business, you will find the terms "stockholder" and "stakeholder" used quite often. Some even use these terms interchangeably. There are, however, some key differences between these two terms.
Stockholders are the individuals, firms, groups or institutions that invest in a company to buy and own stock or shares of that company. Stockholder becomes the owner of the business according to the percentage of stock owned by them. Another name used for Stockholders is Shareholders.
A stakeholder is anyone that has an interest or is affected by a corporation or other organization. The stakeholders in a corporation include its: stockholders, creditors, employees, families of the employees, suppliers, customers, community, and others.
Analyse Stockholder Profiles Globally
EquityRT provides institutional, mutual fund, stakeholder ownership information for equities worldwide -enabling users to identify investment flows across holder types, sectors, and regions. EquityRT Stockholder Analysis Tools will give you an accurate picture of stockholder profile.
Determine exactly who holds a specific stock
Track ownership by both long and short term (hedge fund) investors
Identify significant increases or decreases in share movements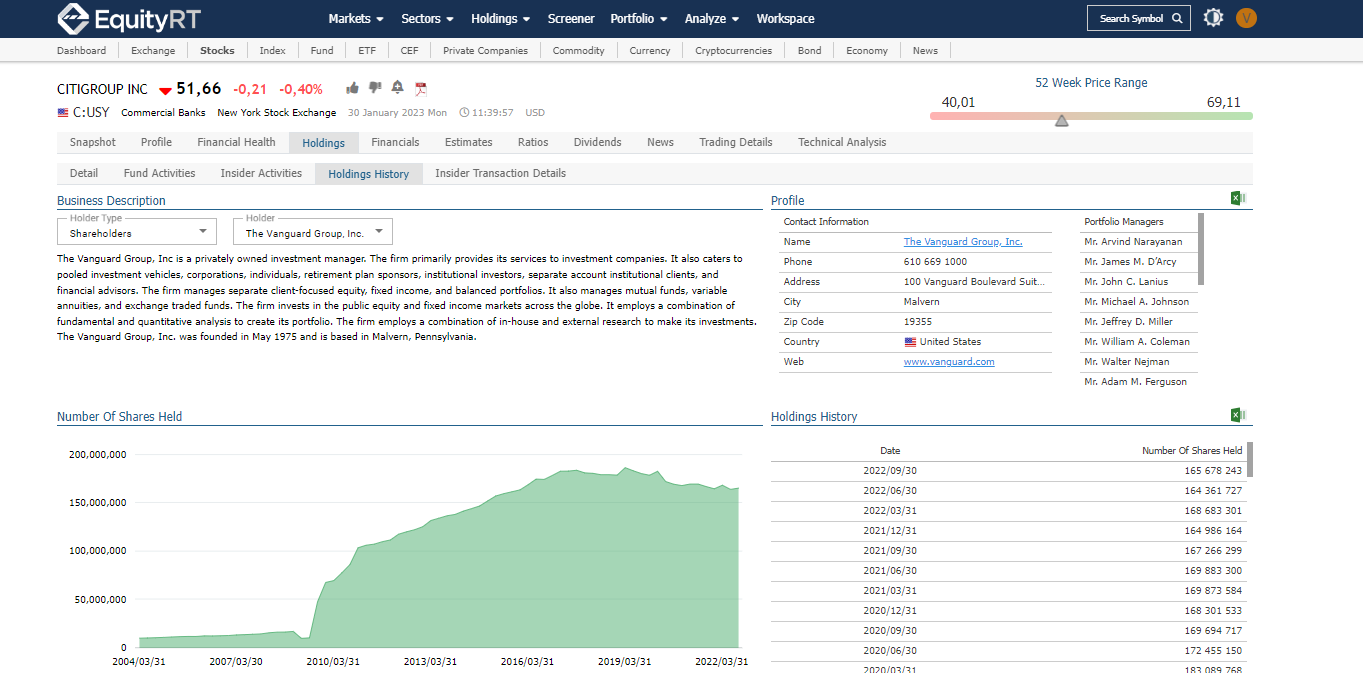 Empowering Investor Relations Professionals
EquityRT provides you a wealth of knowledge and understanding about your shareholder base, in turn giving you an excellent foundation for your investor relations strategies. 
Ensure you have a full understanding of your shareholder base
Create and deliver effective, targeted communication campaigns
Evaluate patterns and movements of existing investors and identify potential new investors
Be one step ahead and in a position to anticipate the next move by your shareholders
Compare your shareholder base against your selected peer group, helping you stay one step ahead of the competition