Standardized Fundamentals
Changing financial table formats in time causes difficulties in the comparison of historical data. Our unique "International Comparison Template" enables comparison of different formatted financial tables. We collect and standardize fundamental company data, assuring a high level of accuracy and deliver consistent, comparable data across companies and time periods in financial table format.
Standardized financial formats allow analysts to swiftly compare fundamentals between different companies. But to discover the true financial position of a company, financial analysts need to further dig into data such as a company's growth pattern, leverage, profitability, liquidity and vice versa, in order to conduct detailed and trusted analyses.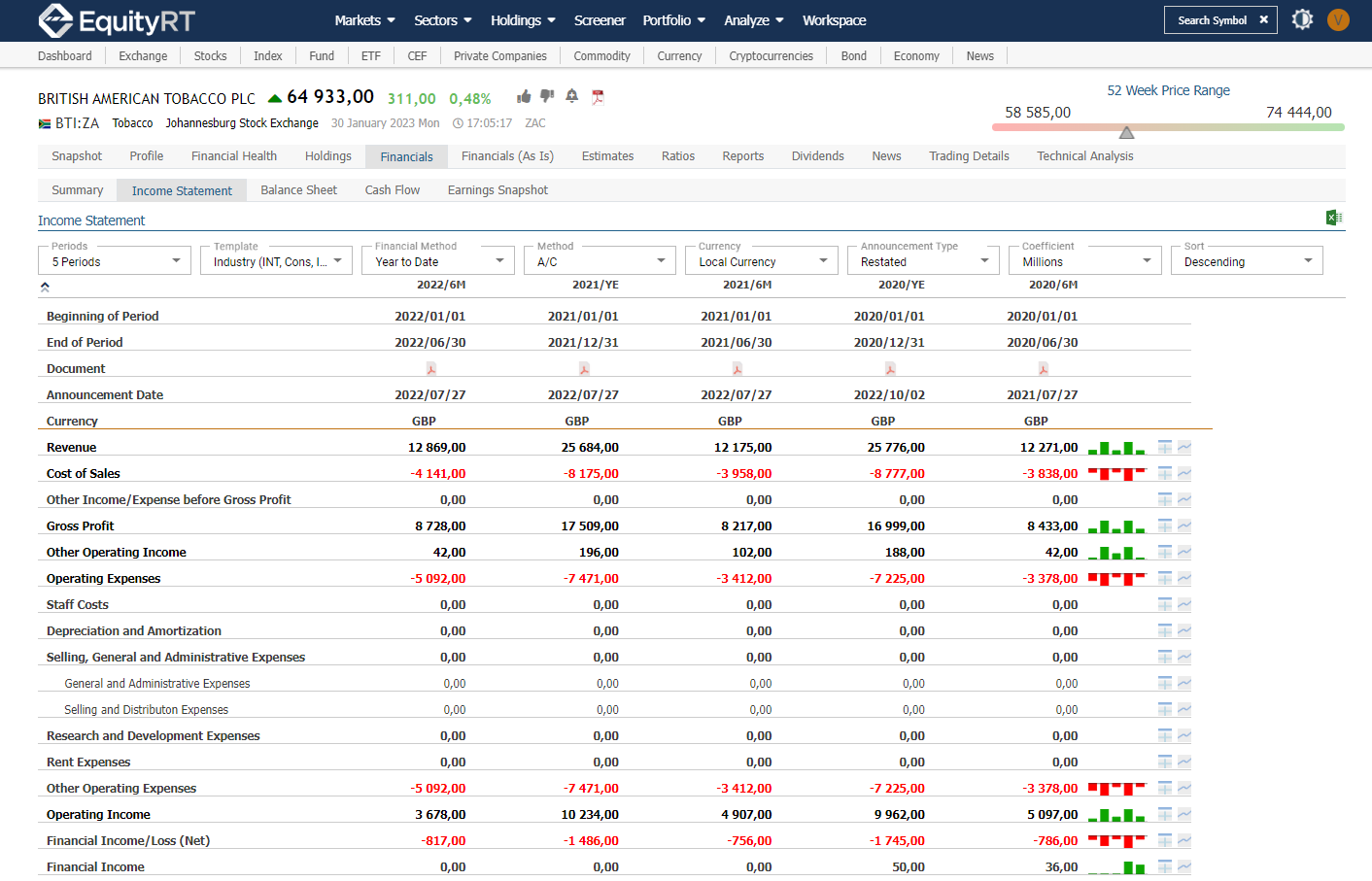 Company Financials Are Now Transparent 
Analysts turn to the financials as published by the company itself, along with the financials released in standardized formats. This usually provides them with an insight and a deeper look into the companies' real business.
But it's hard to look for very specific data, interpret it and then come to a conclusion. Imagine yourself trying to multitask while dealing with financial reports, trying to dig out more information, trying to find out the right, trustworthy and accurate sources, and decide if the data is valid or not.
Now you can have all these financial data as transparent as ever, without even leaving the platform. You don't need to visit the company's investor relations page and search for the financials as published. Eliminating all these steps, now you can download financials released by the company as a pdf file and with a single click.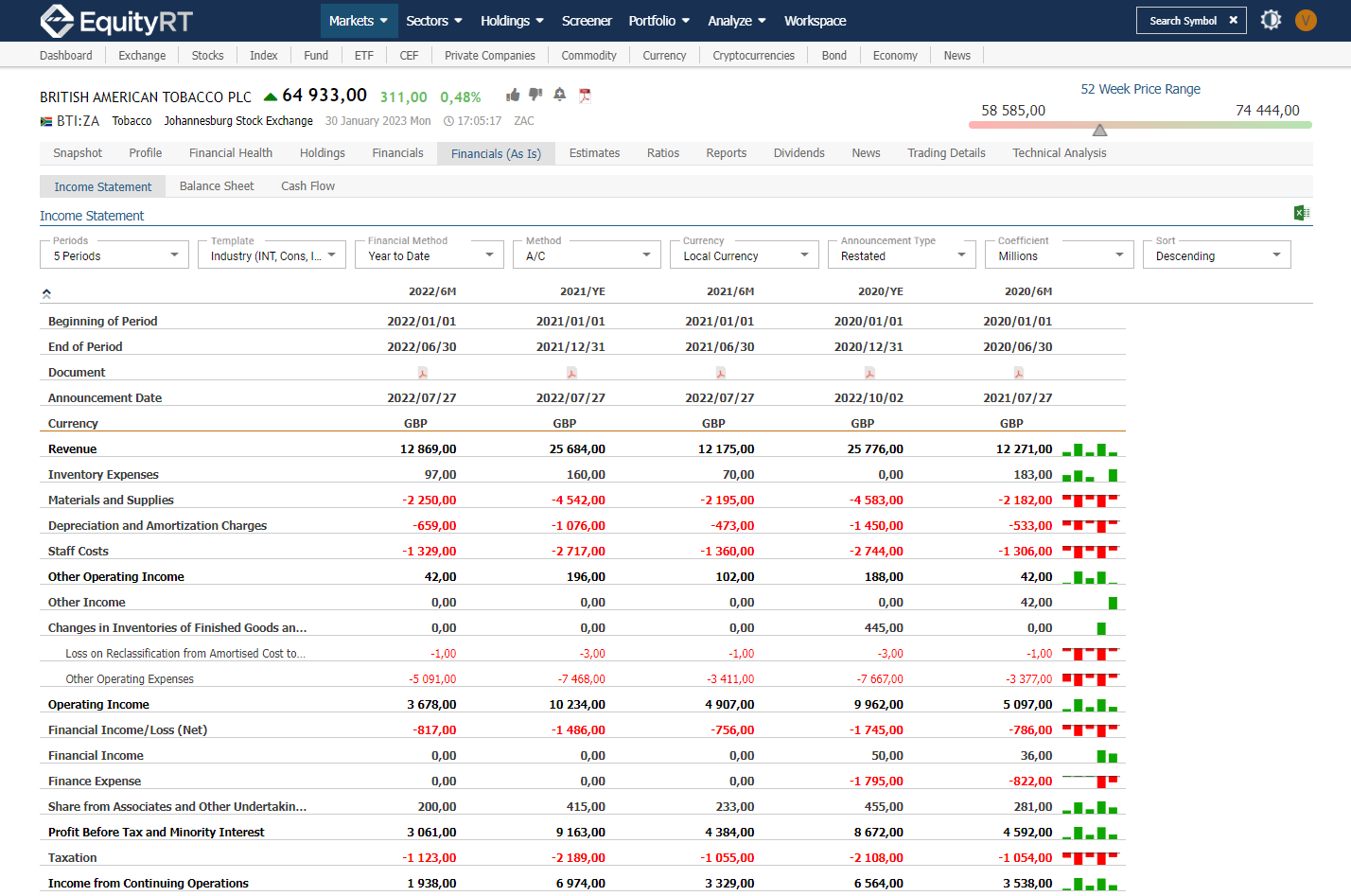 Timely access to company results
Be first to spot movements in the securities you cover, research them and provide guidance to your clients!
Access company results (income statement, balance sheet and cash flow) as soon as they are published; ensuring you're always up-to-date with the figures. 
Create Alerts for news and announcements related to your coverage universe or a specific industry.
Unrivalled Emerging Markets financials database
Minimum five years of annual and quarterly financials history.
Comprehensive company data, extensive balance sheet, income statement, cash flow and footnotes.
In-depth reference data: security profile information, corporate actions, dividend history, end of day pricing and currency.
Compare fundamentals across countries
Eliminate the time you currently spend checking and adjusting fundamentals data from different sources.
Benefit full coverage of standardized (and as reported) financials in the Emerging Markets. 
Quickly and intuitively find the right comparables and benchmarks for valuations, and respond to clients faster.
Easily generate comparable analysis, company reports, market analysis and charts.
Rigorous Quality Assurance
Rigorous timeliness and accuracy standards.
Data system checks for entry, logic and values.
Specialists reviewing data for QA.