Create Custom Pages
Work with any number of workspaces and save them as custom pages.
Select multiple forms to check out company financials, ratios, watchlists and news feeds at the same page.
Create dynamic pages by binding forms i.e. creating chains within the same workspace.
Just pick a different stock or date within one of the forms in the chain, related forms will be instantly updated yielding a faster analysis than ever.
Check-out top economic indicators to watch the performances of developing and developed economies as new data comes out.
Customization & Flexibility
Customize fonts, background, line styles and colors, table properties like sorting, grouping, stripes, etc.
Benefit from unmatched flexibility in presenting the data.
Create extensive analysis reports by using built-in functions as well as the custom indicators and ratios.
Perform peer comparison within a couple of seconds.
Beyond two-dimensional tables which merely consist of one single heading column and one single heading row; create multi-dimensional tables with pivot table functionality.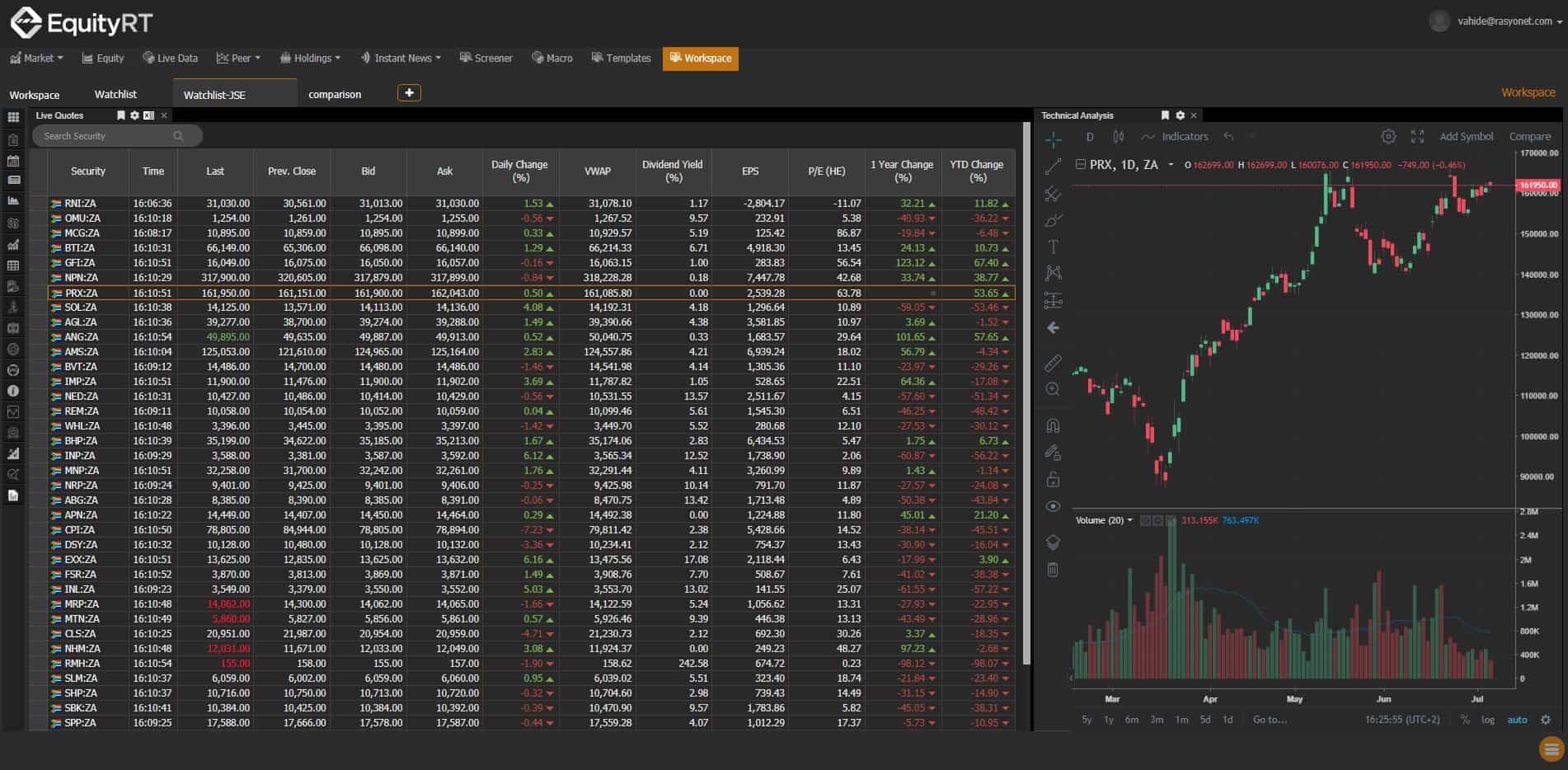 GridPro
You can create customized grids and tables in EquityRT making time series and comparative analysis super easy. GridPro offers you flexibility in the type of table you want to create, whether it is multiple variables for a single stock or multiple variables for many stocks.