Real-time FX Rates
The forex market is the market in which participants can buy, sell, exchange, and speculate on currencies. This is a decentralized market that spans the globe and is considered the largest by trading volume and the most liquid worldwide. Exchange rates fluctuate continuously due to the ever-changing market forces of supply and demand. From Monday morning in Asia to Friday afternoon in New York, the forex market is a 24-hour market, meaning it does not close overnight. This differs from markets such as equities, bonds, and commodities. You can keep an eye on the forex market on EquityRT as we provide real-time rates for more than 150 currency pairs.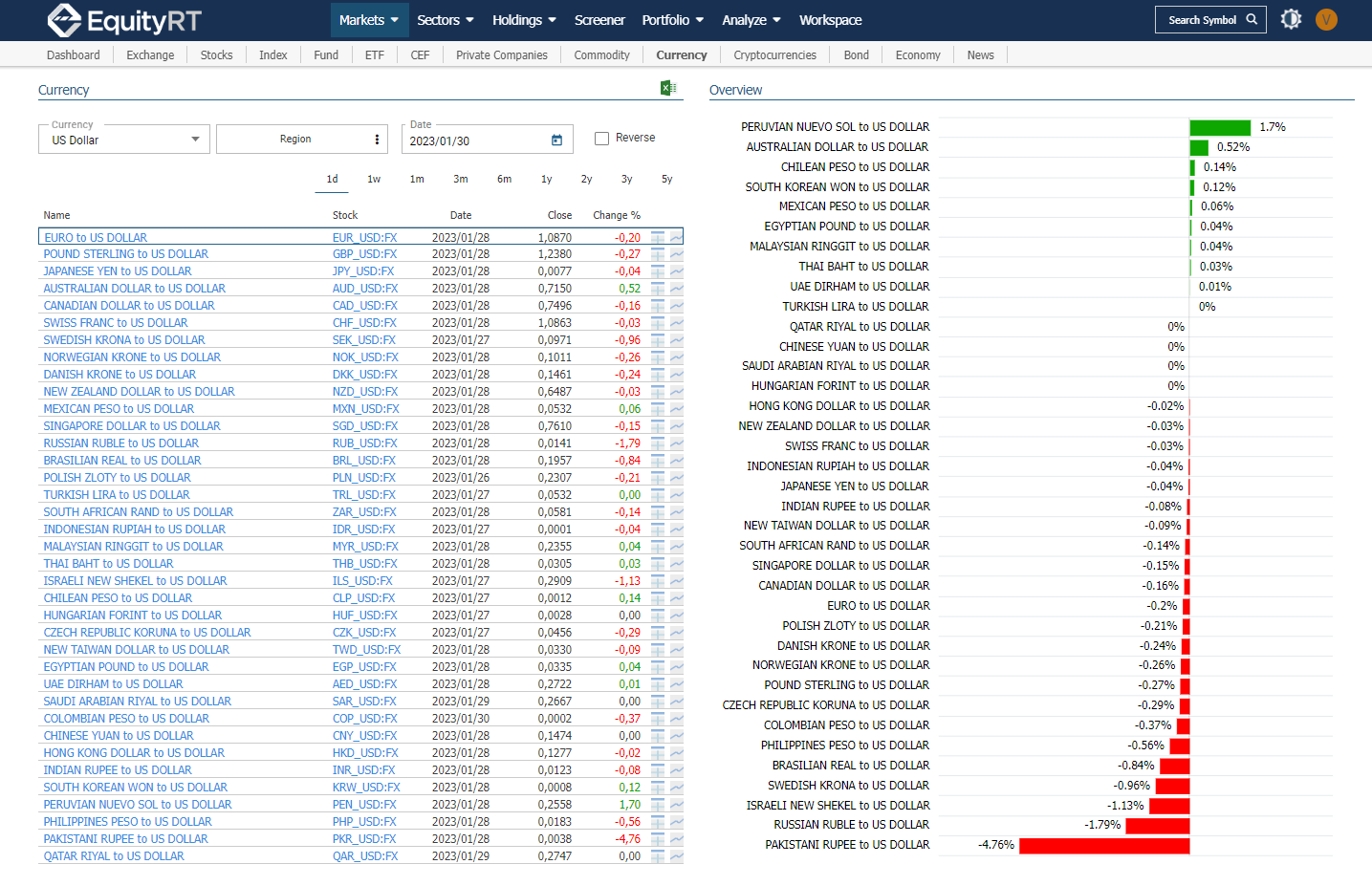 Currency Converter
A built-in real-time currency converter is also available for your convenience. You don't need to search for another source or web site.
Historical Exchange Rates
Along with the live rates you can access the historical cross-currency database which goes back up to 20 years. Historical exchange rates data is sourced from Central Banks. You can use our comprehensive and accurate exchange rates database for both technical analysis and fundamental ratio analyses.