The stock market refers to public markets that exist for issuing, buying, and selling stocks that trade on a stock exchange or over-the-counter. Though it is called a stock market or equity market and is primarily known for trading stocks/equities, other financial securities – like exchange traded funds (ETF), corporate bonds and derivatives based on stocks, commodities, currencies, and bonds – are also traded in the stock markets.
Stocks, also known as equities, represent fractional ownership in a company, and the stock market is a place where investors can buy and sell ownership of such investible assets. An efficiently functioning stock market is considered critical to economic development, as it gives companies the ability to quickly access capital from the public. The stock market serves two important purposes:
To provide capital to companies that they can use to fund and expand their businesses.
To give investors the opportunity to share in the profits of publicly-traded companies.
EquityRT platform is designed by a talented team who are passionate about helping market participants in the best way.   You can see this in the intuitive approach, meticulously designed features, and comprehensive coverage of global markets.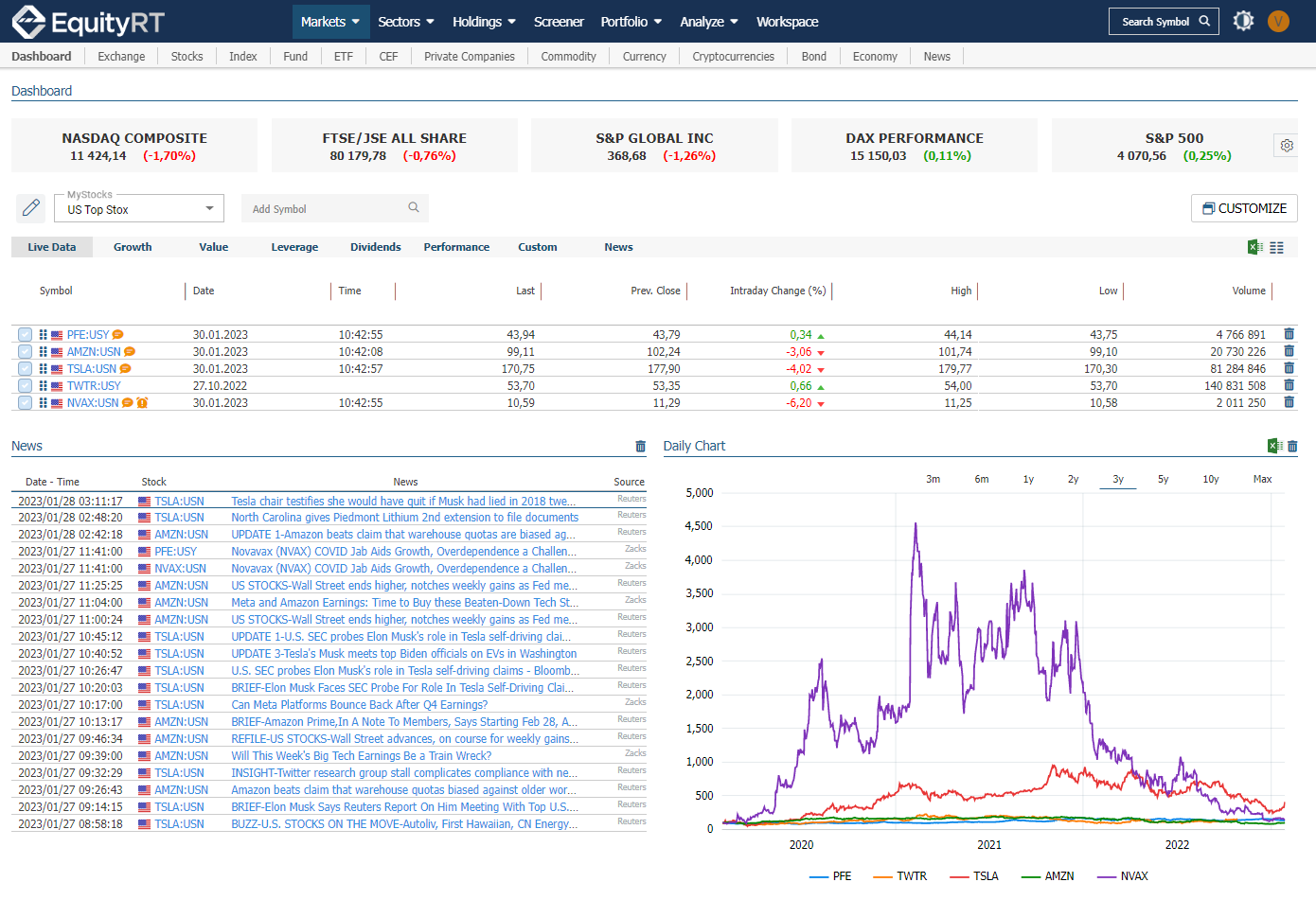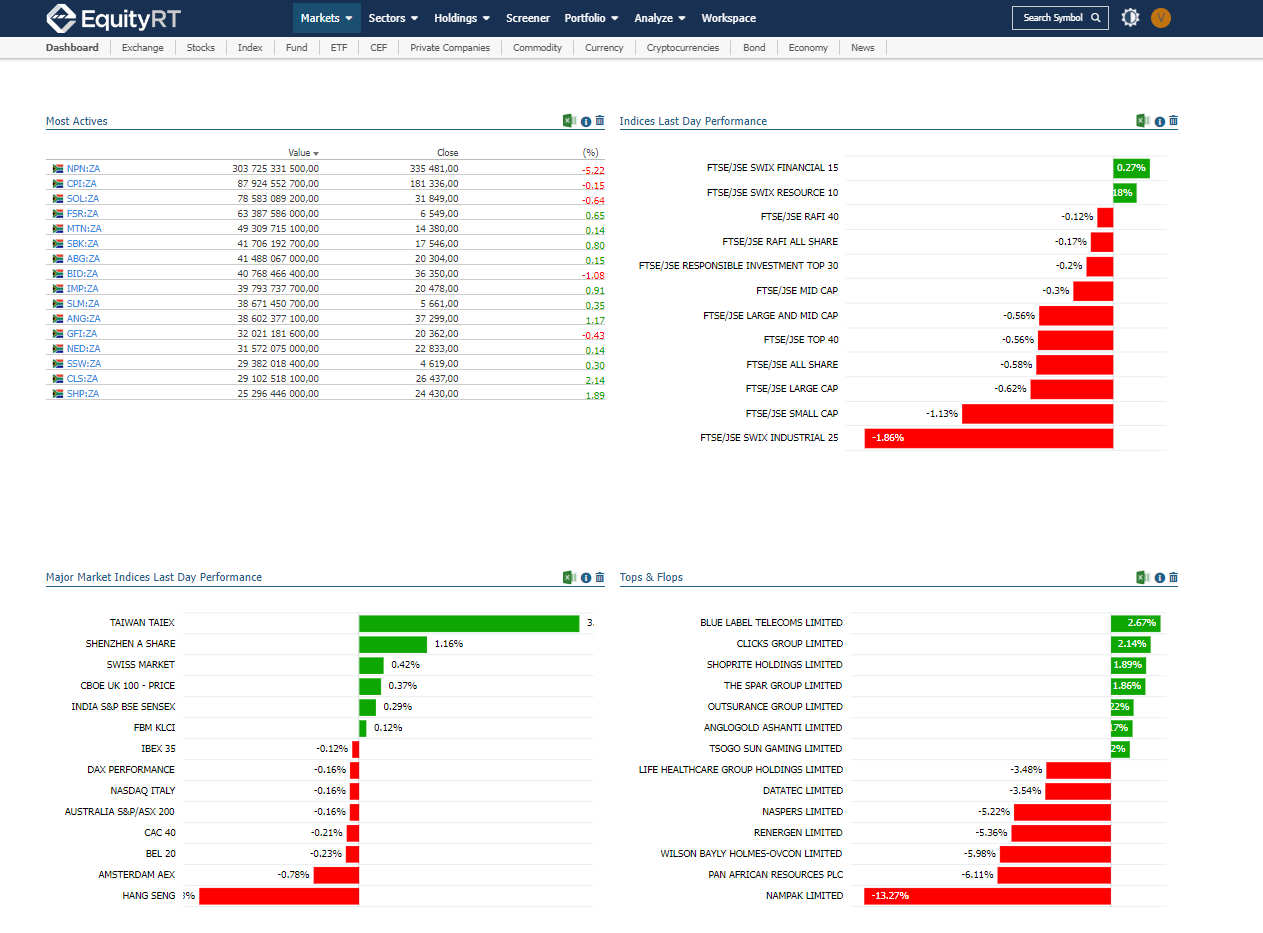 Stock Market Indices
The overall performance of the stock market is usually tracked and reflected in the performance of various stock market indexes. Stock indexes are composed of a selection of stocks that is designed to reflect how stocks are performing overall.
Stock market indices could be segmented by their index weight methodology, or the rules on how stocks are allocated in the index, independent of its stock coverage. Indices themselves are traded in the form of options and futures contracts, which are also traded on regulated exchanges. EquityRT provides a wide range of stock indices -making sure that you are always on top of the market trends across the globe.